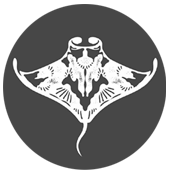 MAJAHUITAS
Puerto Vallarta's ultimate hidden gem.
Majahuitas is a breathtaking hidden cove where the Sierra Madre mountains and Puerto Vallarta's enticing sea come together in a spectacular collision.

Located south of Puerto Vallarta and accessible only by boat, the warm, clear-emerald water, abundant sea life and lush jungle command your full attention. Very few beaches in the region evoke nature's power with such magnitude.

Picture your perfect day of beach bliss– one where nature, gastronomy, music, and mixology unite in an unparalleled experience that will stimulate all your senses and provide the ground for connecting with your tribe. Or, as we like to think of it, the ultimate 'great vibes' gathering.
Majahuitas vibes.
Our gathering space, Majahuitas, nestled within this exquisite backdrop, is where stress and schedules disappear. Here you will find all cures to heal the busy mind, from soaking up the sun's rays and sipping cocktails made with local fruits and artisanal liquors, to savoring our organic Mexican-Mediterranean fusion menu, prepared by internationally trained Oaxacan chef, Mario Castro.

We strive to achieve balance and harmony not only with nature, but with our heritage and love of creative collaboration. We also believe that music is medicine and serves as an antidote to the stresses of modern life. As such, we offer up only the freshest underground and critically acclaimed DJs and musicians to our Majahuitas tribe.
Playa Majahuitas, , 48333 Puerto Vallarta, Jal.

SAT: 2:30pm - 10:30pm




SUN: 2:30pm - 7:00pm
Playa Majahuitas, , 48333 Puerto Vallarta, Jal.

SAT: 2:30pm - 10:30pm




SUN: 2:30pm - 7:00pm
If you can imagine yourself here, on this little slice of heaven on earth, with the warm sun on your back, a cooling cocktail in your hand, and the contemporary beats of local artists enticing your body to sway, then you are already part of the new beach lounge meets festival movement.
Come join us.